Welcome to Jaco Beach Massage, Your Professional Service
Call Now to Get your Appointment, Massage, Pedicure and Pedicure!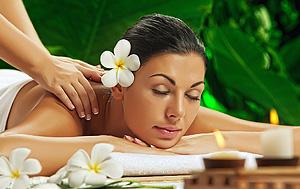 Home Massage Service Jaco, Costa Rica Relax and DIRFT away with a measure of 120 minutes of relaxation massage. Our bed is set and the state of the art meets the needs of your body, while a ritual towel enhances the experience. During his stay in a state of...
Home Care Massage is a cool new concept.
Convenient and cheaper than a spa, Massage at home at your convenience
Our Massage therapy has been booming over the past 10 years in Jaco Beach. We are offers massage services, and for any fitness centers and multidisciplinary health centers. But what is a professional massage at home? We are delivering the benefits of a massage directly in our house? We all know that massage therapy offers many benefits to our health.
We do not have enough time to book a meeting or perhaps to do it correctly? With the hustle and bustle of our lives, time and time for our self pampering he has almost disappeared. With long hours at work, taking care of our children, prepare dinner and even paying attention to our dogs, not much time to go to a spa, get a massage and return to the house.
An appointment, wait for your therapist
You do not have to take the car, saving time and energy and money immediately. It saves on travel expenses, the stress of finding a parking space and children of nursery and more. Feel better getting a massage at home after sitting is …
you can relax in your room with your robe and have a cup of tea or return to his wine. Amazing is good? The conclusion is that the new cool way to get a massage for a massage in the comfort of your home. No other more then comfortable home places. The process is simple: You book an appointment, wait for your therapist to arrive, get a massage and pay.
The Mobile Massage is the solution! JacoBeachMassage.com is expanding across Jaco Beach, yet many people are unaware of the existence.